BREAKFAST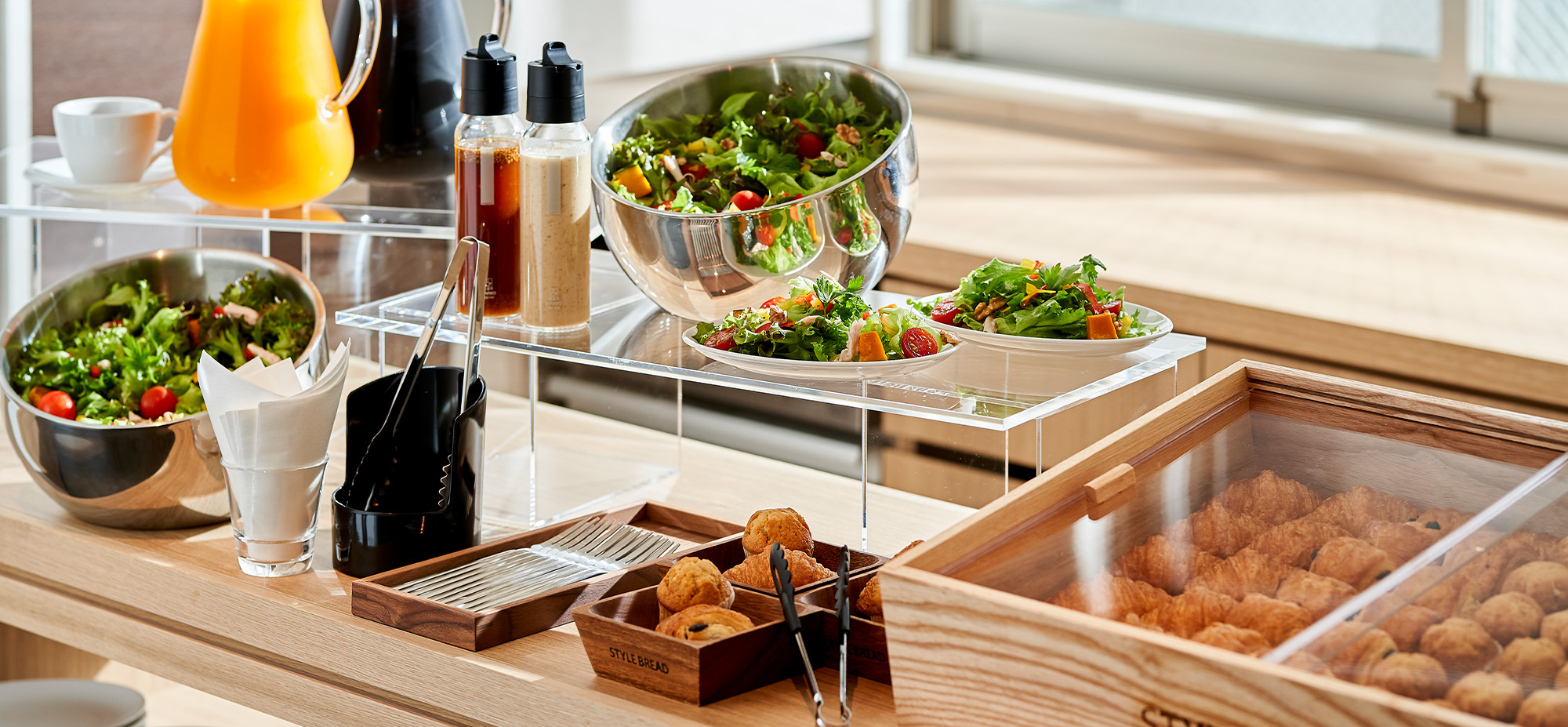 Healthy breakfast
A light and healthy self-service breakfast is perfect for mornings. Please help yourself and enjoy as you like.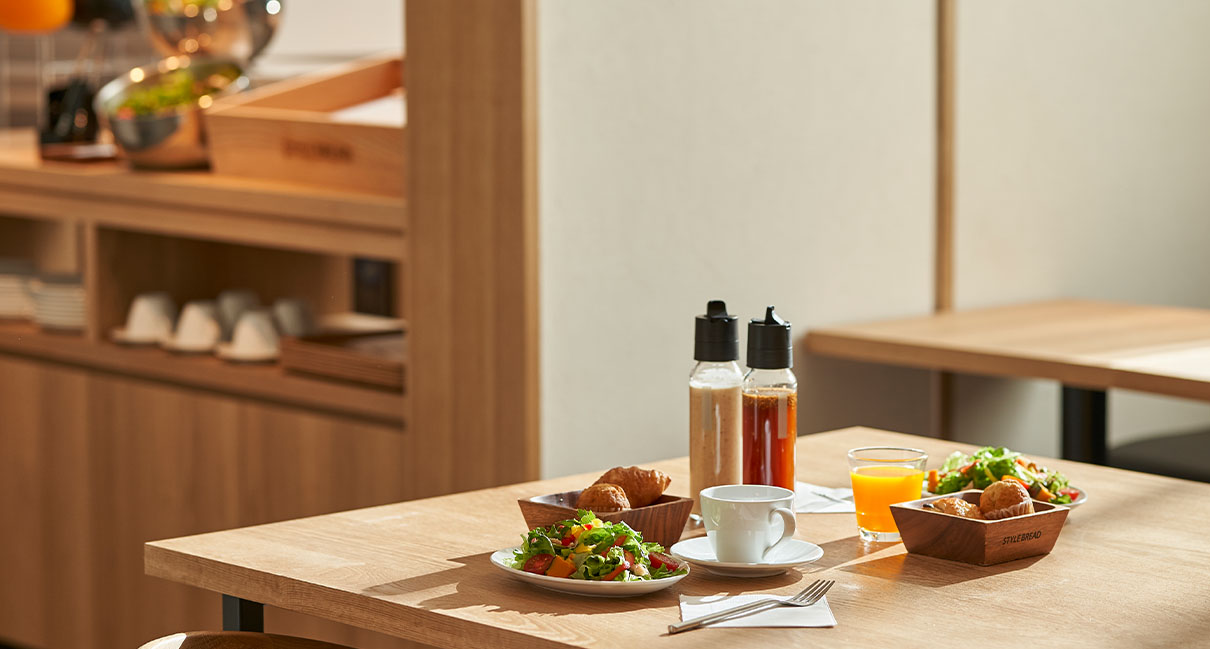 BREAKFAST
Quick & healthy breakfast
A quick and healthy breakfast is served for guests who are departing early in the morning.
Please help yourself and enjoy as you like.

The menu is healthy salad, bread, and coffee, orange juice, or tea.

The healthy salad: Yumesai lettuce, paprika, steamed chicken breast, squash, mushrooms, croutons, Italian parsley, etc.
Yumesai Lettuce (Sci Tech Farm Co., Ltd.): It is carefully cultivated in a clean room with LED light and nutrient-rich water that are ideal for growth. No pesticides are used. It is food safety vegetable with a crispy texture (Yumesai texture) and freshness that is irresistible for salad lovers.

* The menu is an example.
* Subject to change.

[Location]Breakfast venue
[Breakfast]from 7:00 a.m. to 10:00 a.m.
PLAN
Breakfast is served at the Breakfast corner.
Enjoy the morning in a calm atmosphere.
Location

First floor